---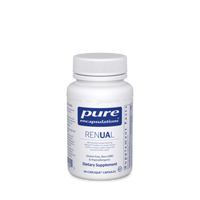 Mitochondrial renewal featuring Mitopure™ Urolithin A to power muscle function, increase cellular energy and promote healthy aging‡
Unique polyphenol metabolite
Enhances mitochondrial renewal to support energy output/energy production‡
Powers healthy muscle function‡
Promotes healthy aging‡
Exclusive first to market in healthcare practitioner channel‡
Certified Gluten-Free by the Gluten-Free Certification Organization, www.gluten.org‡
Gluten Free GMO Free Vegetarian
Amount Per Serving
Two (size 0) Caplique® capsules contain:
Mitopure™ Urolithin A 250 mg
Trans-Resveratrol (from Japanese knotweed (Polygonum cuspidatum) extract (root)) 150mg
Coenzyme Q10 60 mg
Other ingredients: vegetable glycerin, vegetarian capsule (cellulose, water)
Kaneka Q10® is a U.S. registered trademark of Kaneka Corporation.
Mitopure™ (proprietary Urolithin A) and the Mitopure™ logo are trademarks of Amazentis SA. Patent www.amazentis.com/patents
Caplique® is a registered trademark used with permission.
2 capsules, 1-2 times daily, with or between meals.